Users can now follow a strategy using the C2 Simulated (SIM) brokerage account for free. Users will see the strategy's hypothetical performance in real time but not the actual Open Positions. This means they can see daily P&L and track it at high level.

In addition to that, the new SIM now comes funded with $500,000 play money.
A Simulation Subscription to an individual strategy will last for 2 months, and then the User will be automatically unsubscribed. 
To start, go to the strategy page and one-click Simulate This.

Done. A confirmation page will appear showing the following message: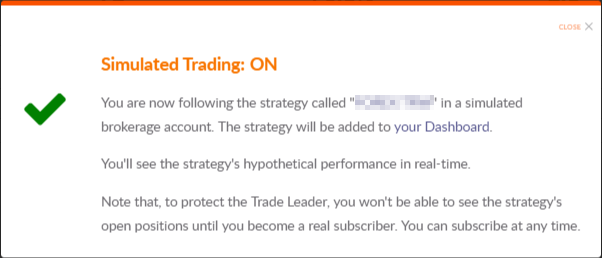 A few important things to know:
Users do not see Open Positions, just Trade Record (closed trades), with the new SIM.