The Collective2 subscribe and unsubscribe features are self-service. That means you must unsubscribe yourself if you choose to do so. This actually helps protect your account security. Here's the quickest way to unsubscribe from a single strategy -
Log in to C2.
Go to the strategy page.
Click Unsubscribe from the top.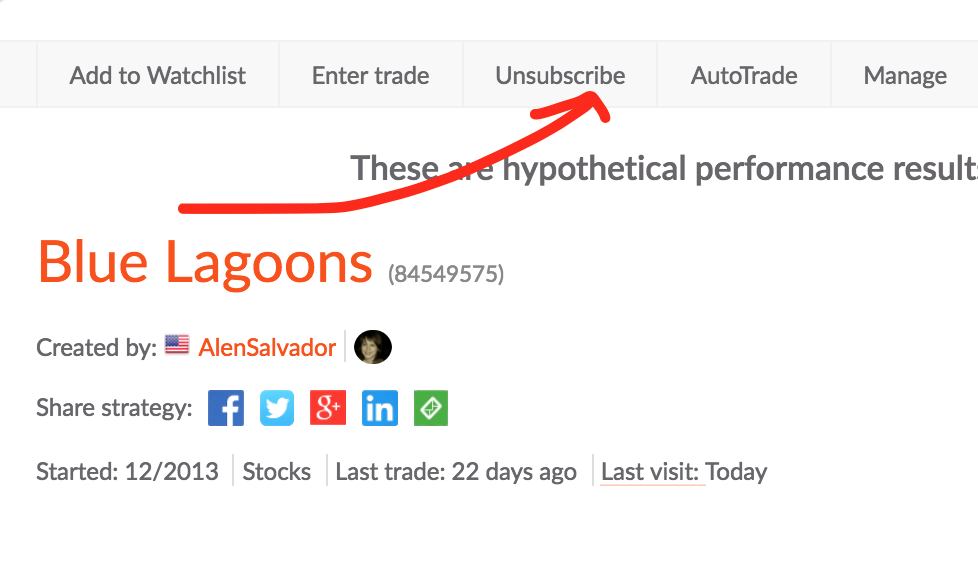 To unsubscribe from more than one strategy at a time -
Log in to C2.
Click your name in the upper right corner and select Subscriptions and Plans.
Click the Unsubscribe button next to the appropriate systems.