If you already have a current, funded and approved account with Interactive Brokers, it's easy to create your new C2 AutoTrade-only account.
The step by step guide is this:
1) Go to the IB website, https://www.interactivebrokers.com/.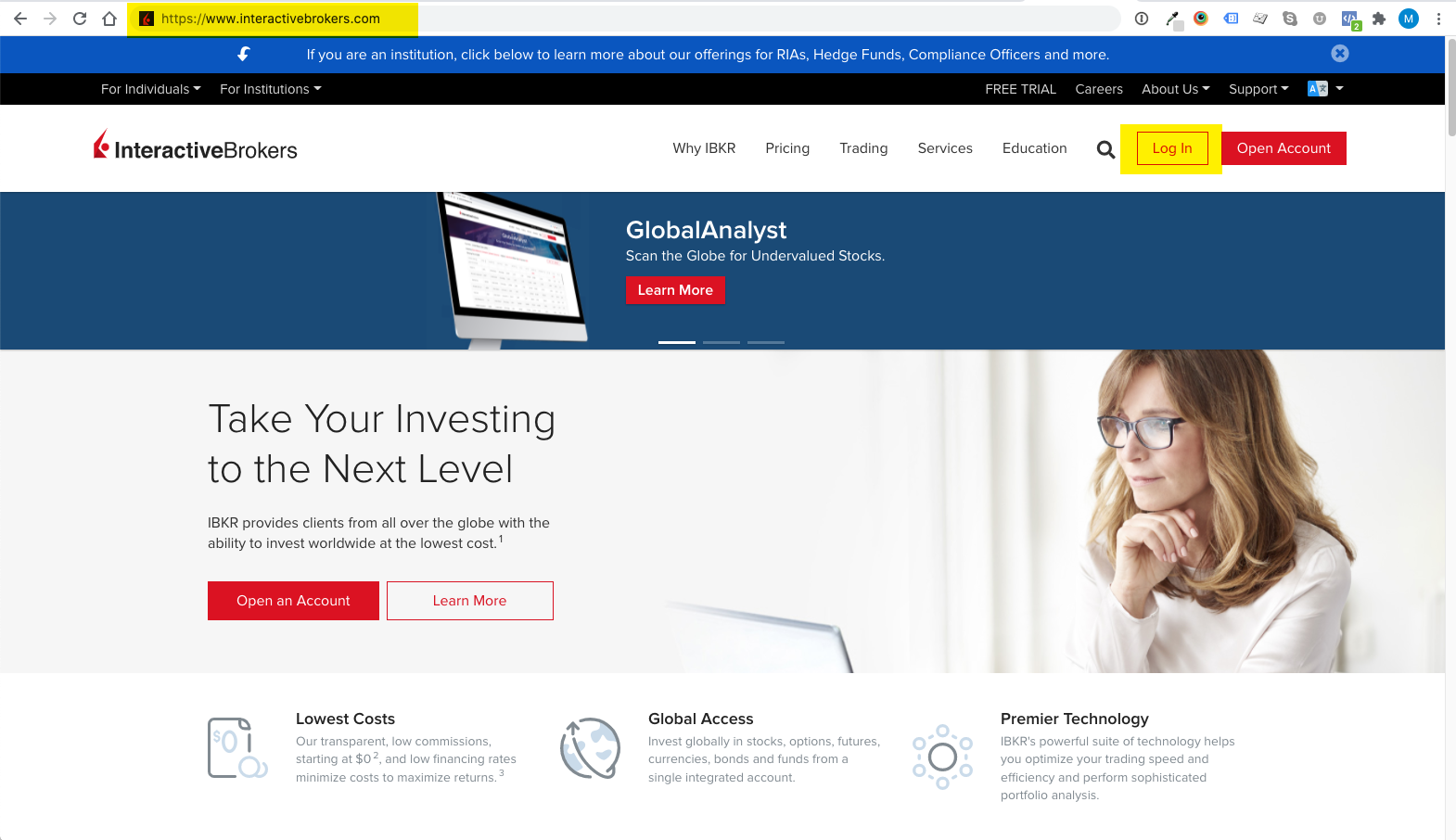 2) Login to your IB Client Portal.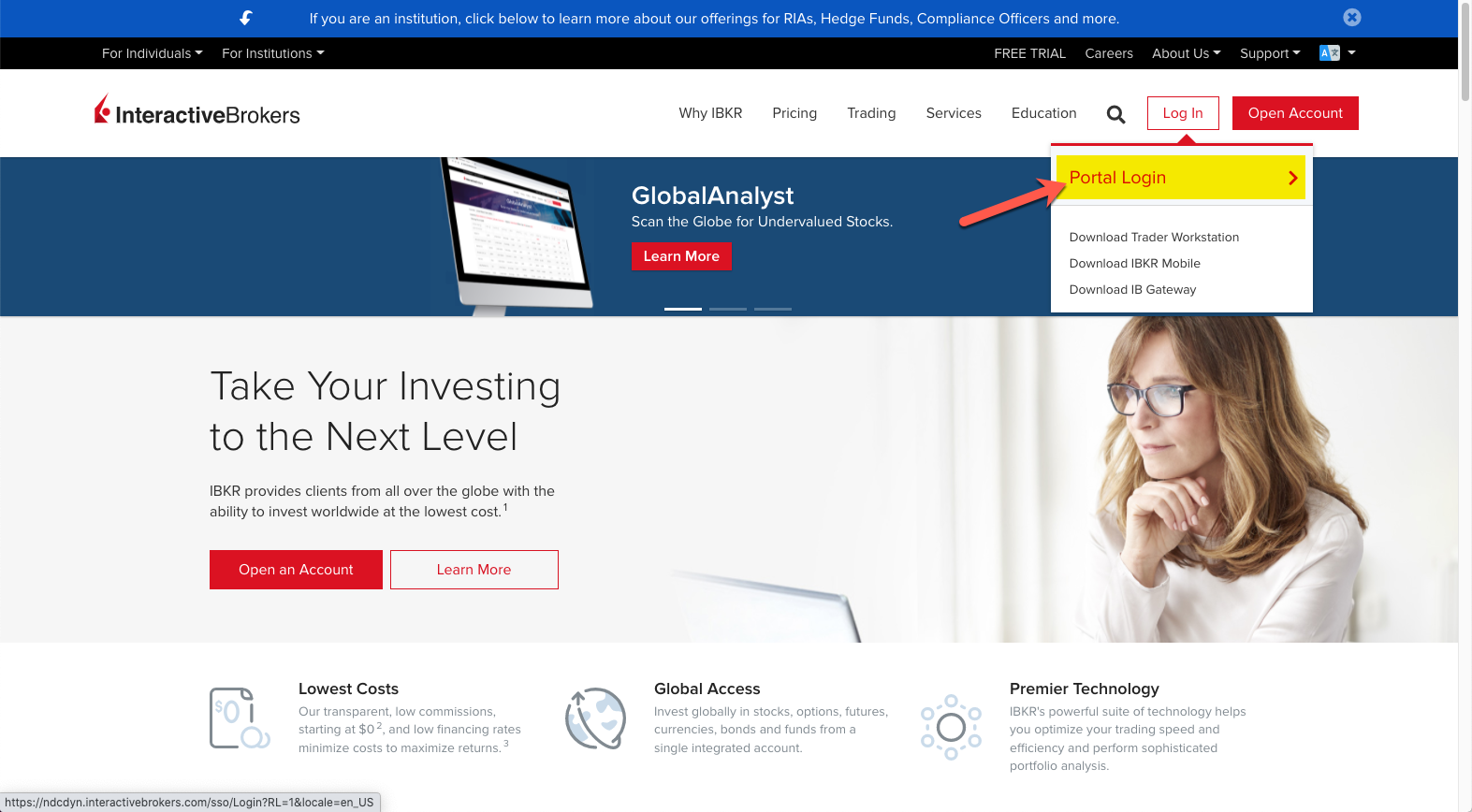 3) Enter your username and password.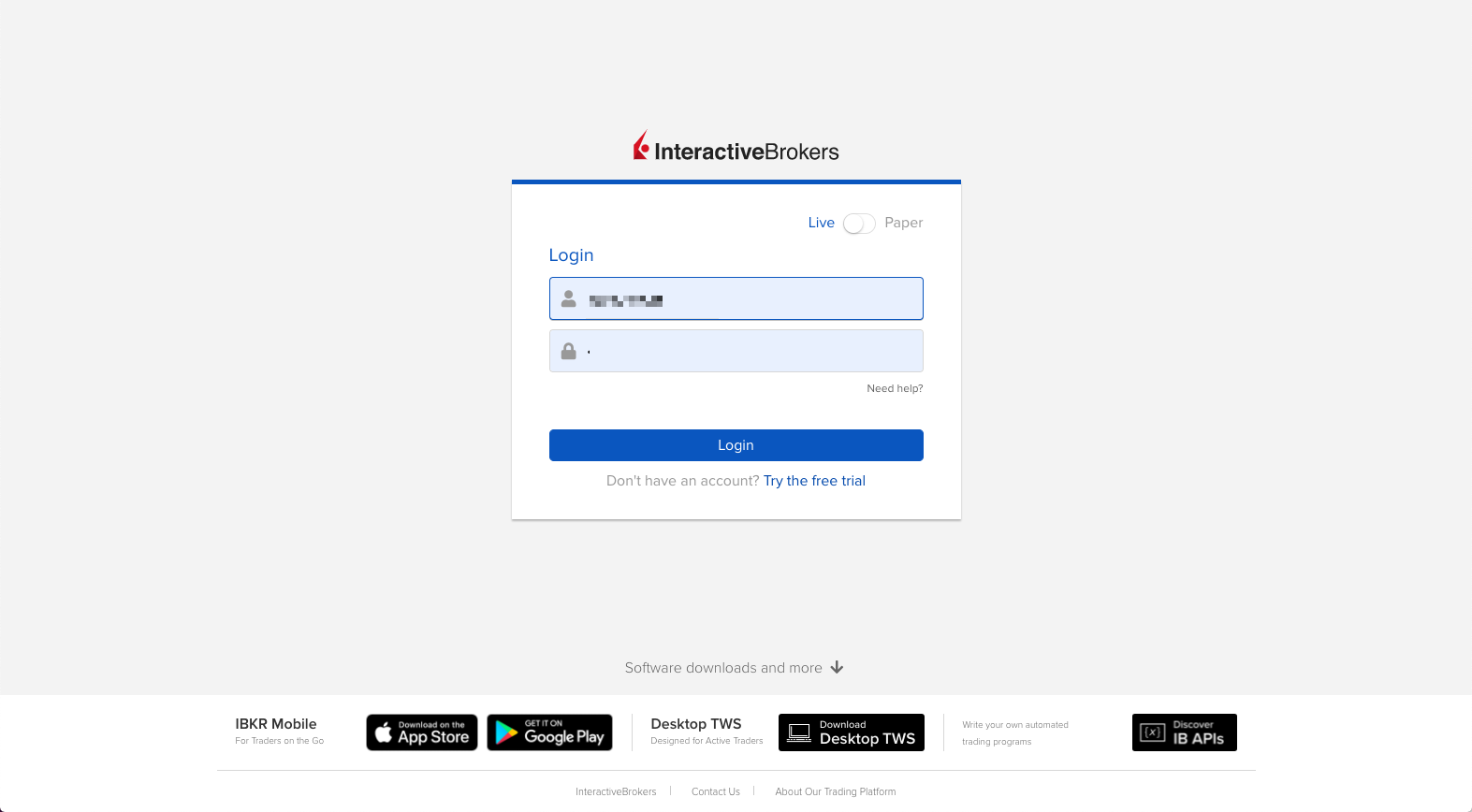 4) Click your avatar in the upper right corner.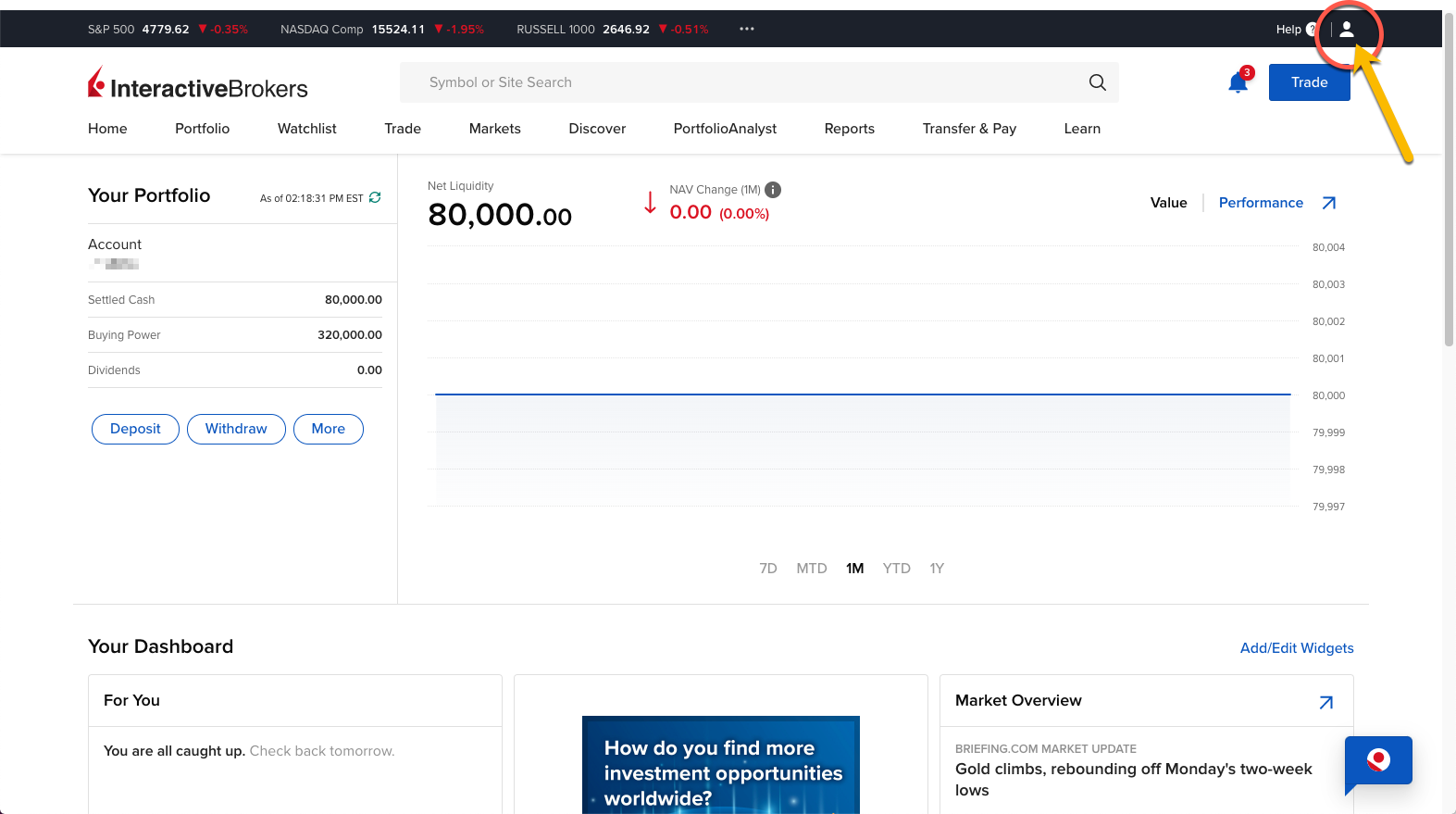 5) Select Account Settings.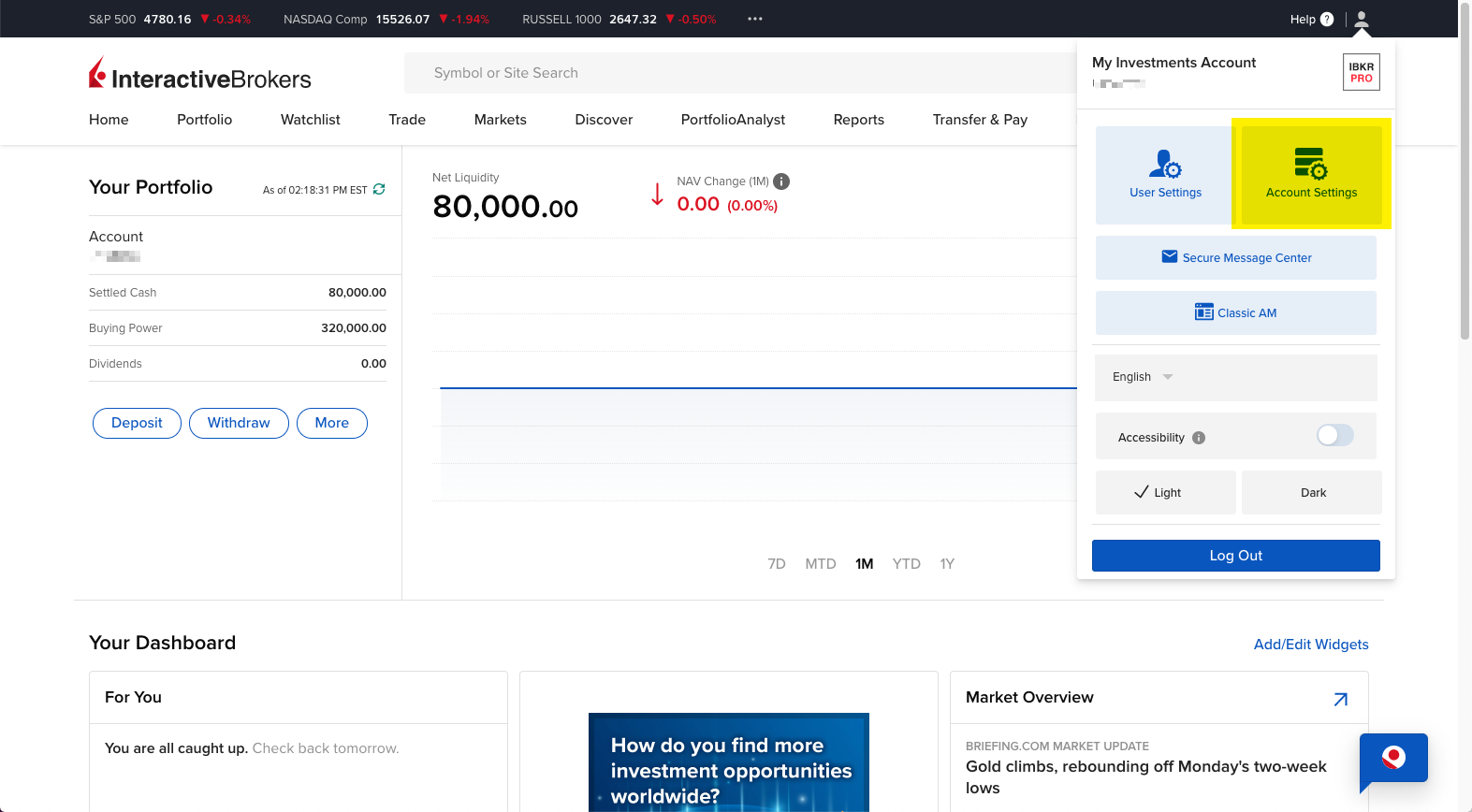 6) Select Open An Additional Account.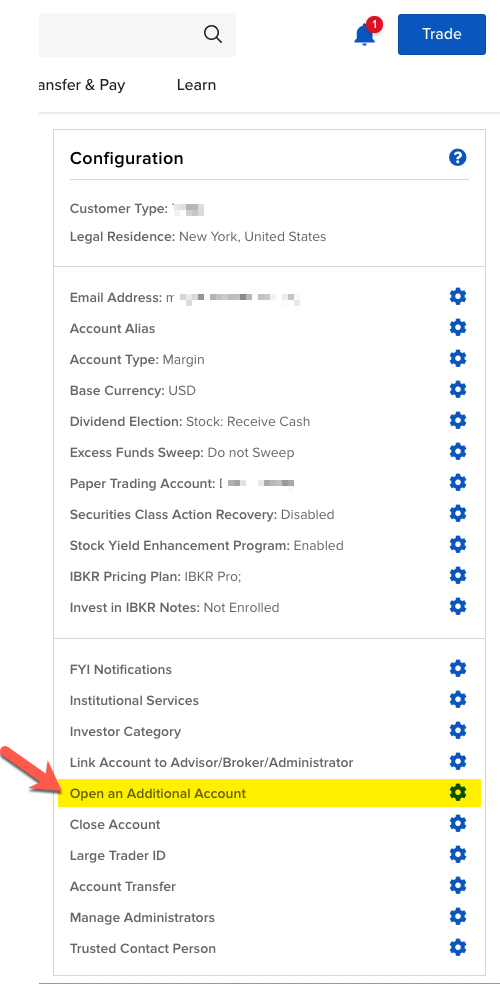 7) Continue to follow link to open a new account.
NOTE: Do not select any options relating to Administrator or Advisor/Broker Account Setup.